In an increasingly bitter legal dispute, the Company for Restitution of Holocaust Victims' Assets will file a NIS 305 million lawsuit against Bank Leumi next week over assets that belong to Holocaust victims and their heirs, a group spokeswoman said Wednesday.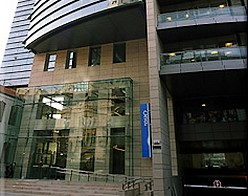 A Bank Leumi branch [illustrative photo].

Photo: Courtesy

The legal action against Israel's second largest bank follows years of fruitless negotiations to reclaim the funds that the restitution group said were deposited by Holocaust victims in thousands of bank accounts before World War II.


The NIS 305m. being claimed in the lawsuit, which will be filed in a Tel Aviv court, was deposited by Holocaust victims in more than 3,500 Bank Leumi accounts, group spokeswoman Meital Noy said.


As a gesture, Bank Leumi transferred NIS 20 million to the organization two years ago, even though the bank has asserted that it does not hold any funds or property belonging to Holocaust victims.


An internal report carried out for the bank by a retired Supreme Court justice concluded that the bank is not legally obliged to hand over to heirs money it had held for people who died in the Holocaust.


A Bank Leumi spokesperson on Wednesday rejected the imminent lawsuit as "baseless," and said the legal action was being taken solely to cover up the restitution organization's own blunders and waste of public funds.


"Bank Leumi set up all the required resources in order to check the details which were given to it by the organization," the bank said, in a written response.


"While working with the organization, faults were found with its operations. In the hundreds of files which the organization was asked to investigate, errors were found in the sum of hundreds of millions of shekels," the bank said.


"It should be pointed out that Bank Leumi, on its own initiative, transferred NIS 20 million to the organization due to its deep commitment to the matter," the statement said.


The restitution group spokeswoman called the NIS 20 million Bank Leumi transferred "a joke" which came nowhere near the more than NIS 300 million she claimed the bank owed.


The vast majority of bank accounts opened by Holocaust victims were in Leumi. The organization says it has also found some 300 other accounts opened by Holocaust victims before the war in four other Israeli banks, with deposits totalling NIS 28 million.


The Company for Restitution of Holocaust Victims' Assets was established by the Knesset three years ago in an effort to return the assets of Holocaust victims to their rightful heirs.


Two years ago, the group published the first list of assets and property of Holocaust victims found in Israel.


Property and assets belonging to Holocaust victims valued in the hundreds of millions of dollars have been held by various state institutions in Israel for dozens of years. Only recently has restitution their rightful heirs begun.


Property and assets that are not claimed will be used to help elderly Holocaust survivors in need. About 250,000 survivors live in Israel, and nearly one-third of them live in poverty, Israeli welfare reports have found, prompting a recent landmark accord for additional government assistance.


The organization itself has faced criticism for its protracted bureaucracy and has been called upon to immediately distribute funds to elderly survivors.